Quality Adult Videos For Women
The porn DVD shelves are groaning with mainstream parodies, gonzo and high-budget porn flicks but a girl may find herself feeling frustrated at the lack of options that speak to women.
This page lists some of the best erotic films for women currently available. These movies have won awards and have many fans. There are actually quite a lot of female-friendly titles on the market. If you want to see a much larger selection, I recommend you visit Porn Movies For Women. There are over 300 movies listed there, all of them catering to women.
Cabaret Desire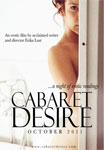 Cabaret Desire is the latest and most impressive project by filmmaker Erika Lust and it won Film of the Year at the 2012 Feminist Porn Awards.. This is a sexy and arounsing film with a feminine perspective. The director has a talent for telling interesting and arousing stories, making sure the explicit sex has meaning and emotional impact, adding context and extra spice to every encounter.
This film has a framing device: a "poetry brothel" in New York where poets tell erotic stories for money. We then see three vignettes featuring good-looking Europeans falling in love, fucking strangers and genrally having a great time. I really enjoyed this film.

Available From
Lust Cinema: Membership
Good Vibrations: DVD
Tristan Taormino's Expert Guide To Female Orgasms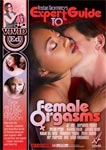 This isn't your average "instructional" porn. It's jam packed full of glorious female orgasms, absolutely real and unique to each woman. Feminist porn pioneer knows her stuff and has created one of my favourite films here.
Description: Are female orgasms as unique as the women who have them? Absolutely. Yet too many women struggle in the search for erotic fulfillment alone or especially with a partner. Do you want to teach your partner how to help you have an orgasm during sex? Do you want to have better, longer, easier. or more intense orgasms? Let renowned sex expert Tristan Taormino dispel any myths and share with you the wonders of female orgasm.
Watch as five diverse couples speak openly, share advice, and demonstrate techniques that work for them. Their intimate, personal, journeys reveal how each woman achieves and experiences orgasm in very different ways.
Available From
Ms Naughty: DVD
Gamelink: DVD or Download
Good Vibrations: DVD
Last Tango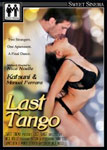 Feminist director Nica Noelle offers her own take on teh classic Bertolucci film, giving us the explicit sex version of what goes on in that empty Paris apartment. Great sex scenes.
Description: Sweet Sinema revisits one of the classic cinema's most intense, controversial love stories, starring the most acclaimed French performers in adult film. Beautiful, reserved Katsuni is looking to rent a secret apartment to escape from arrogant fiancee James Deen. But when she shows up to view a vacant space, she's entranced by brooding, mysterious stranger Manuel Ferrara. Finding themselves alone, the two plunge into a sudden, impulsive affair based on raw sex and anonymity. But as they fall in love with their fantasies of each other, a grim reality and emotionally rich performances, Last Tango will change the way you view adult film - forever.
Available From
Gamelink: DVD
Ms Naughty store: DVD
Hot Movies: Download
The Female Voyeur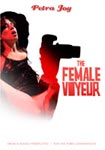 This film won Steamiest Straight Film at the Feminist Porn Awards 2012. It features three sexy vignettes all exalting in the female joy of looking at men.
Description: The Female Voyeur is about women who love to watch and play with sexy men and men who enjoy being desired and devoured by strong females. This movie gives women what they want: Hunky men who perform for and give pleasure to women. Powerful, predatory females who experience multiple orgasms. A slow build-up of sexual passion and beautifully photographed visual foreplay. Petra strongly believes that "Contrary to common assumptions women are just as visual as men. Women are voyeurs too - if they get a chance to see what turns them on!"

Available From
Good Vibrations: Download
Gamelink: Download
The Crash Pad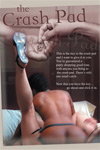 Winner of the "Hottest Dyke Sex Scene" award at the 2006 Feminist Porn Awards.
This is the film that started lesbian auteur Shine Louise Houston's career. It has since involved into a popular DVD franchise and major porn site. The idea is simple: the Crash Pad is an empty apartment where lesbians and queers meet for anonymous, hot sex. The key is passed from one lucky couple to the next and we get to peek in on the fun. The sex is hot, and gender and sexual boundaries are broken left right and centre. If you want to see authentic lesbian and queer porn, this video has it in spades.

Available From
Good Vibrations: DVD or Download
Gamelink: DVD or Download
Ms Naughty store: DVD
Under The Covers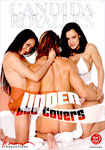 Candida Royalle was a porn star in the 80s when she decided to take the unusual step of making porn films for women. The industry scoffed but Candida went on to create 17 other movies. Under The Covers is her most recent.
Description: A humorous look at women who live and work in the sex industry. Regina West is a TV personality who is doing a special about women who have changed how we view sex. Through a series of interviews and hilarious mishaps, we discover that what these women present to the public isn't always what they are in private.
Available From
Ms Naughty store: DVD
Gamelink: DVD
Hotmovies: Download

Matinee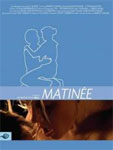 This film won Best Narrative Short Film, Cinekink NY, 2009. It's a favourite of mine thanks to the great characters and beautifully shot sex scene.
Blue Artichoke Films is a new company run by Jennifer Lyon Bell, a New Yorker who makes her home in Amsterdam. Matinee is an amazing 40 minute exploration of intense sexuality and it's beautifully acted and shot. This is a REAL film, folks... with some hot sex too!
Description: Stage actors Mariah and Daniel play lovers every night, but their onstage romance lacks spark. One slow afternoon, they discover that today's matinée performance will make or break both their careers…
Available From
Blue Artichoke Films: DVD
Good Vibrations: DVD
All About Anna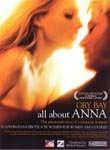 Inspired (and funded) by Lars Von Trier, this is a Scandanavian porn film with a difference. It's aimed directly at straight women, doesn't stint on story and features a rather fabulous story.
Description: Anna (Gry Bay) is a young costume designer, focused on her job and wary of getting caught in romantic relationships. She has just found a new apartment, and is tempted to let her latest boyfriend, Frank (Thomas Raft), move in with her. Instead, she finds a tenant: The flamboyant, fun-loving Camilla (Eileen Daly), who shares Anna's views on love and commitment. For both of them, it's all about fun. Strangers without strings. No commitment, no casualties. But Anna's resolve is challenged after an unexpected encounter with an ex-boyfriend, Johan (Mark Stevens), who once upon a time was the man in her life. Johan is ready to start over, and Anna is tempted – but also afraid of losing her newly won independency and, not least, of getting hurt. More than ever, she needs to get back on the merry-go-round and move on. In order to forget all about Johan's existence, she stages one obstacle after another. Fortunately, she receives an offer to design costumes for a theatre in Paris. As far away from romantic temptation as possible. Or so she thinks.
Available From
Ms Naughty store: DVD
Gamelink: DVD
Good Vibrations: DVD or Download
Lust Cinema: Membership
The Friend Zone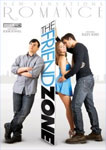 Major studio New Sensations has brought out a special couples-friendly series called Romance. As you can guess, the films focus on love and relationships... but with lots of explicit sex.
Description : Kevin and Gina are best friends that do absolutely everything together... almost. Unfortunately, despite harboring a major crush on her, he has never been able to move their relationship past the Friend Zone. So, when Gina suggests that they try their hand at online dating, Kevin's fear of losing her pushes him to do the unthinkable. Stealing the identity of his coworker, Cameron, and creating a fake online profile, he sets out to woo his best friend, Gina. but when she falls for her online suitor and demands that they meet in person, Kevin will have to risk everything by telling the truth. Will his deception destroy their entire relationship, or will they finally step outside the Friend Zone?
Available From
Gamelink: DVD
Ms Naughty: DVD
Afrodite Superstar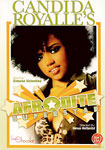 Candida Royalle was the original pioneer of erotic movies for women. With Afrodite Superstar she set out to make feminist films featuring women of color. This one is sassy and engaging and lots of fun.
Afrodite dreams of being a rap star. Catapulted into the world of made mega-stars with her best friend Isis in tow, AfroDite quickly becomes a top-selling rapper and nothing can keep her down - not wardrobe malfunctions, not lip-synching fiascos, nothing! Well, almost nothing. Finding herself a little socially challenged in the love department, her secret crush CEO only seems to see dollar signs on her forehead. Will AfroDite get her man? And will superstardom turn out to be everything she never wished for?
See more Candida films below.

Available From
Ms Naughty store: DVD
Gamelink: DVD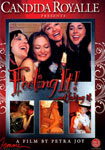 by British director Petra Joy embraces the motto of "feeling it, not faking it!" Packed with real female fantasies and sizzling sex, it's a gorgeous film.
Need A Vibrator?
For The Girls
Dane Jones
X-Art